Yuzu is an open-source Nintendo Switch emulator for Windows, Linux, and macOS. It allows PC users to play Switch games on their desktops and laptops. yuzu can run many commercial Switch games without issues, making it popular in the emulation community.
Download Yuzu Firmware
Like the Switch, yuzu needs firmware files to emulate some games and features properly. Newer firmware versions add compatibility for more games and improve performance. Here is the latest version of Yuzu firmware and also the older versions. Just click the "DOWNLOAD" to get it.
| Version | MD5 Hash | Size | Download Link |
| --- | --- | --- | --- |
| Firmware v16.0.1 | cb287286188dc3072352af2bb4830911 | 325MB | DOWNLOAD |
| Firmware v16.0.0 | 9feda64cab86f851f1630979ae33a6d5 | 325MB | DOWNLOAD |
| Firmware v15.0.1 | 69735562cebf54ec61aad54cfefc9a5d | 322MB | DOWNLOAD |
| Firmware v15.0.0 | a7023429f85fdd3a40b4661188f5b65a | 322MB | DOWNLOAD |
| Firmware v14.1.2 (Rebootless Update 3) | 36808cdb78b5986d02817e6667dfe15b | 320MB | DOWNLOAD |
| Firmware v14.1.2 (Rebootless Update 2) | 50f2564ce85a0818942c5fc1db20a89c | 320MB | DOWNLOAD |
| Firmware v14.1.2 (Rebootless Update 1) | f21375202bc25d55733a41d7a2d8978c | 320MB | DOWNLOAD |
| Firmware v14.1.2 | 522d3c4caf11d9874dbd830907f1f36a | 320MB | DOWNLOAD |
| Firmware v14.1.1 | 4e864e134318aa80ac06e7a676eb96d8 | 320MB | DOWNLOAD |
| Firmware v14.1.0 | 778b4e7854afa1a0baa98c44988e68ac | 320MB | DOWNLOAD |
| Firmware v14.0.0 | 816010565838f30b047d0059efa8c3ea | 320MB | DOWNLOAD |
| Firmware v13.2.1 | 881379299c1c9cd2a4b7a90c18c9ea82 | 320MB | DOWNLOAD |
Yuzu Firmware versions
How To Check Yuzu Firmware Version
You can check the currently installed firmware version in Yuzu from the Help > About menu. This will show the base firmware version Yuzu is using.
How To Install Yuzu Firmware
Firmware installation process
To install firmware in yuzu:
Download the firmware file from the links above.
Launch yuzu and go to File > Load File > Install Firmware > Select firmware file.
Let the firmware install. This may take a couple of minutes.
Restart Yuzu after installation is completed.
Troubleshooting Firmware Installation Errors
If you get errors during firmware installation, try:
Installing in Safe Mode in Yuzu.
Download the firmware file again in case it is corrupted.
Update Yuzu to the latest version.
The very common error that people get is Yuzu encryption keys are missing.
Verifying Successful Firmware Update
To confirm firmware installed correctly:
Check the Help > About menu; the installed version should match the downloaded firmware.
Try launching a game needing that firmware; it should now work.
Recap of Key Points
Yuzu is the leading open-source Switch emulator for PCs.
Firmware files from Switch are needed for the best compatibility.
The latest firmware can be downloaded from here.
Installing firmware helps run more games properly.
Useful settings like multicore CPU can increase performance.
Many popular Switch games already run well on Yuzu.
Features of Yuzu Emulator
Some key features of yuzu include:
Accurate emulation of Switch hardware like the CPU and GPU.
Supports Vulkan and OpenGL graphics APIs for better performance.
Docked and handheld mode emulation.
Controller support for popular options like Xbox and PS4 controllers.
Modding capabilities like texture packs and cheats.
Multicore CPU emulation for better performance on modern systems.
How To Play Nintendo Switch Games on Yuzu
How To Import Games To Yuzu Library
To play Switch games on Yuzu:
Click Add Directory and select the folder containing your Switch games.
Imported games will show up in the Yuzu library.
Double-click the game icon to launch.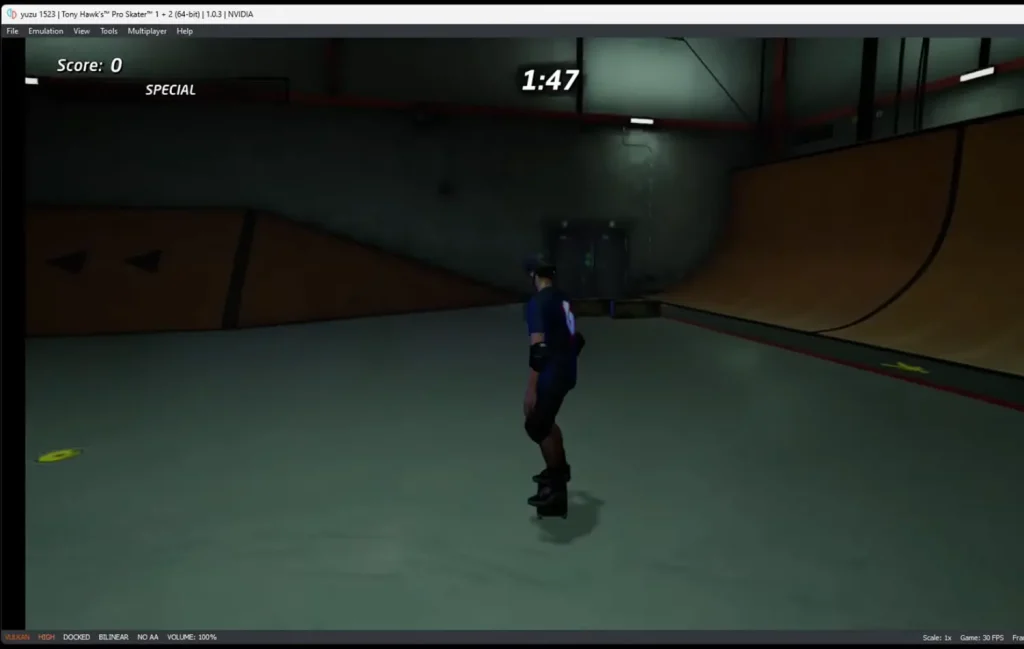 Compatibility with Nintendo Switch games
Yuzu can already play many AAA Nintendo Switch exclusives, such as Super Mario Odyssey, The Legend of Zelda: Breath of the Wild, and Pokémon Sword and Shield. The compatibility list steadily grows with each new update. Popular indie games like Stardew Valley and Dead Cells also work well.
Configuring Graphics and Controls
In Yuzu's Emulation, Controls, and Graphics tabs, you can configure graphics settings like resolution and use your preferred controller.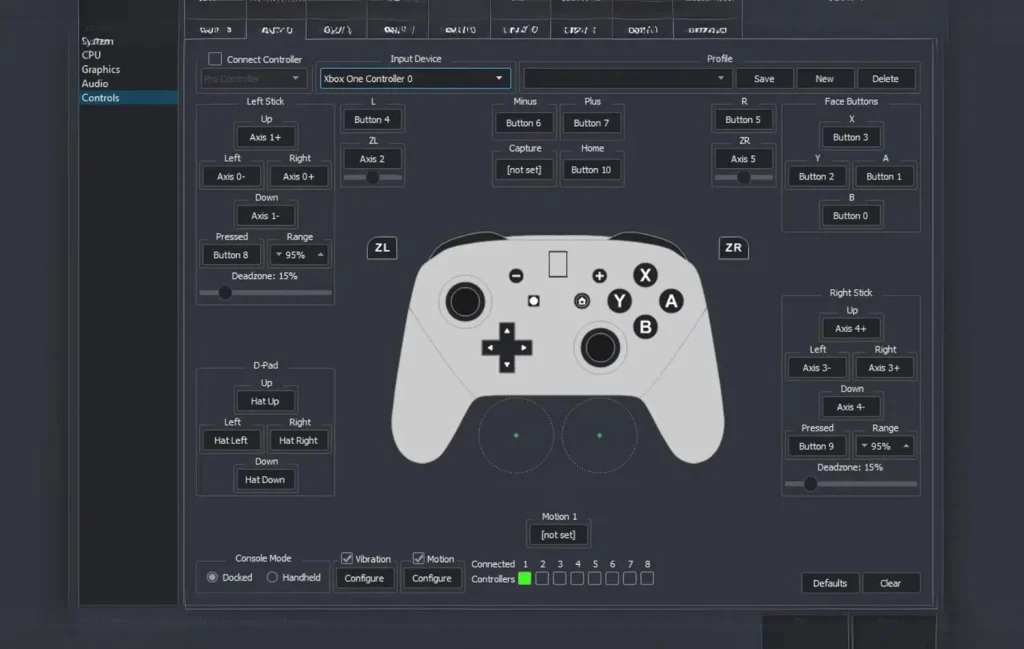 Useful Settings for Optimal Performance
Enabling these settings can improve performance in many games:
Multicore CPU emulation.
Assembly shaders preloading.
Disk shader cache enabled.
Common Issues and Solutions for Games
Some common problems and their fixes:
Graphics artifacts: Try different GPU settings or update GPU drivers.
Game crashes: Enable assembly shaders or update yuzu.
Low FPS: Change graphics API or resolution, use multicore CPU.
Controls not working: Configure controls again or enable the controller in Yuzu.
Conclusion
Future of Yuzu Emulator Development
The Yuzu project is actively developed with frequent updates. It will continue improving in compatibility, speed, and features. Exciting new functions like online multiplayer are also being worked on. The future looks bright for Yuzu!
FAQs
What are Yuzu prod keys, and how to get them?
Yuzu prod keys are unique identifiers needed to decrypt and run encrypted Switch games. They can be dumped from your own Switch console. Alternatively, you can download them from here.
Does updating firmware improve performance?
Yes, newer firmware versions add optimizations and compatibility improvements that can enhance game performance that needs that firmware.
Can I play online using yuzu?
Limited online play is possible currently with games that have LAN multiplayer. Full online multiplayer is still experimental but is being worked on.
What are some recommended games for yuzu?
Some compatible games include Super Smash Bros Ultimate, Mario Kart 8 Deluxe, Animal Crossing: New Horizons, and Pokemon Let's Go Pikachu/Eevee.
Is Yuzu legal to use?
Yuzu is legal. To play Switch games on Yuzu, you must own and get them legally. Downloading or distributing copyrighted games is illegal.